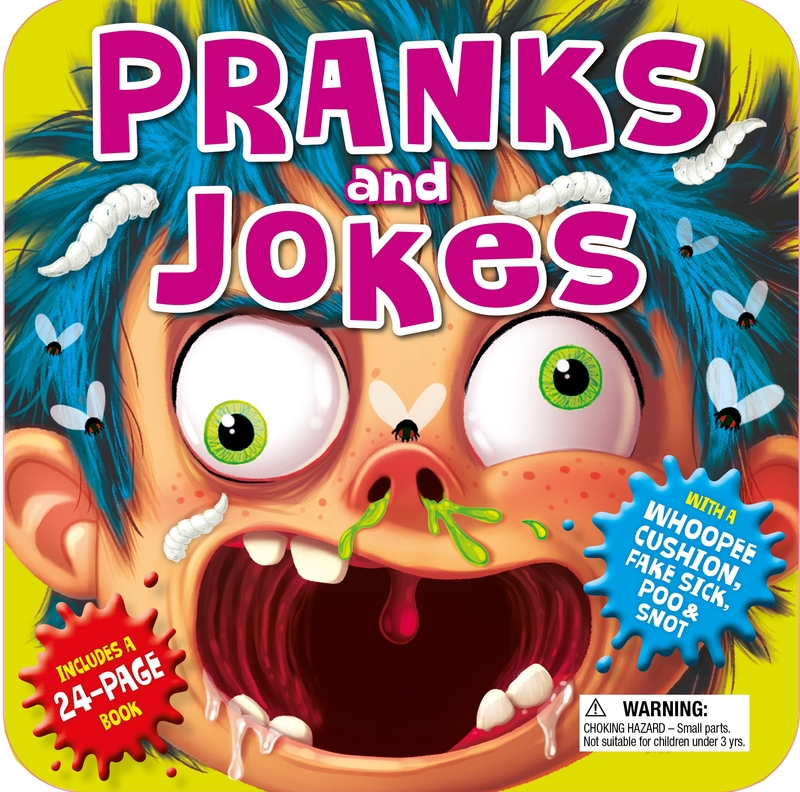 N° páginas : 24
Medidas: 180 x 180 mm.
Peso: 392 gr
Encuadernación: Box set
Descargar Ficha
Enviar Ficha
Pranks and Jokes AUTOR,SIN
Pranks and Jokes is the prankster's perfect tin, full of hilarious components and a mischievous how to guide.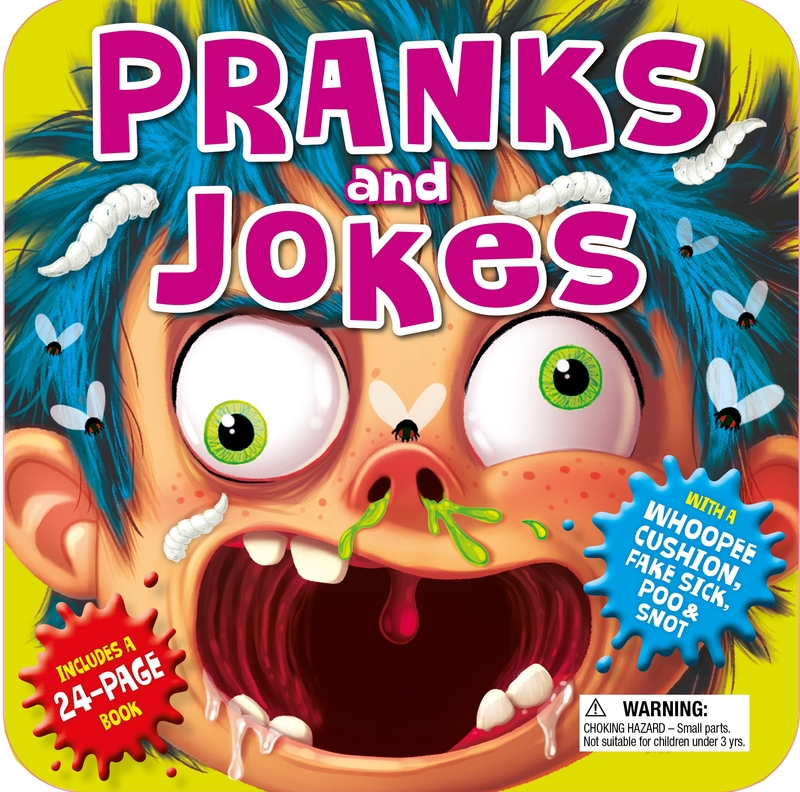 Colección:
ENGLISH EDUCATIONAL BOOKS
Materia BIC:
PASATIEMPOS, ACERTIJOS Y JUEGOS
¿Quieres comprar este libro? Busca tu librería más cercana
Sinopsis
Learn the art of pranking with this awesome collection of practical jokes. Trick your mates into thinking they've stepped in a lump of poo, or pretend to sneeze and hold out some super-sticky snot. (Don't worry, it's all fake!) This fantastic tin also comes with a whoopee cushion, fake sick and a mega-fun book filled with hilarious jokes that will have you and your friends in stitches for hours.
Autor: Igloobooks
Discover books created for all age ranges; from Preschool and Children's Activity Books to Adult's Puzzle and Gifting Books
Libros relacionados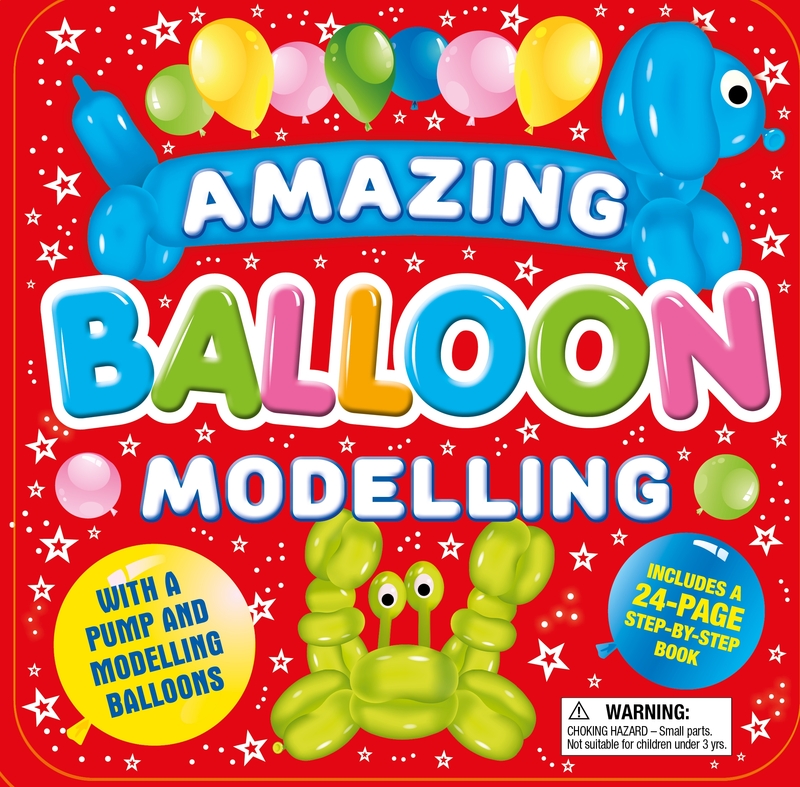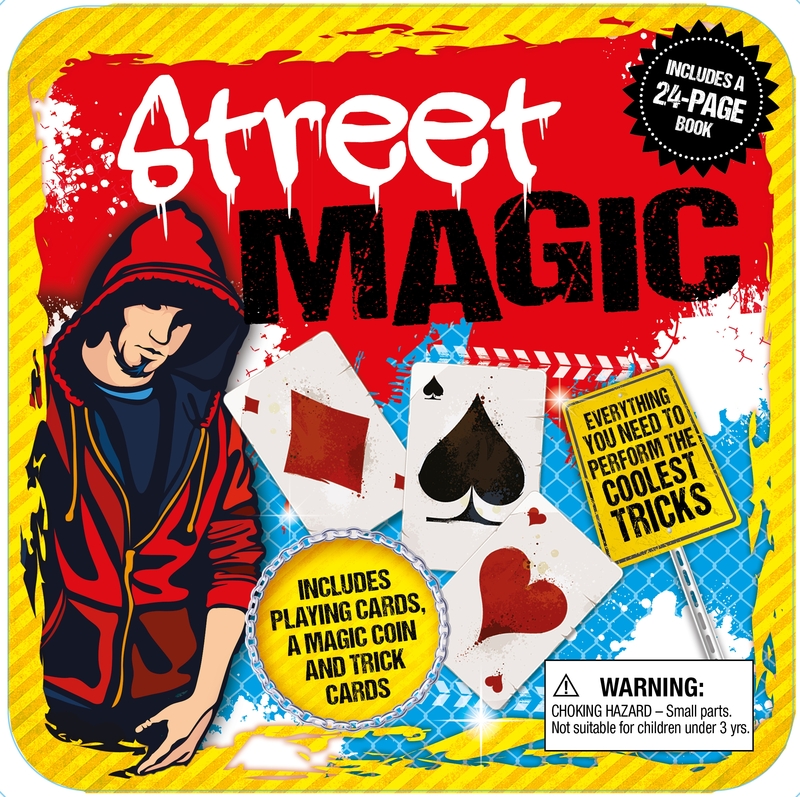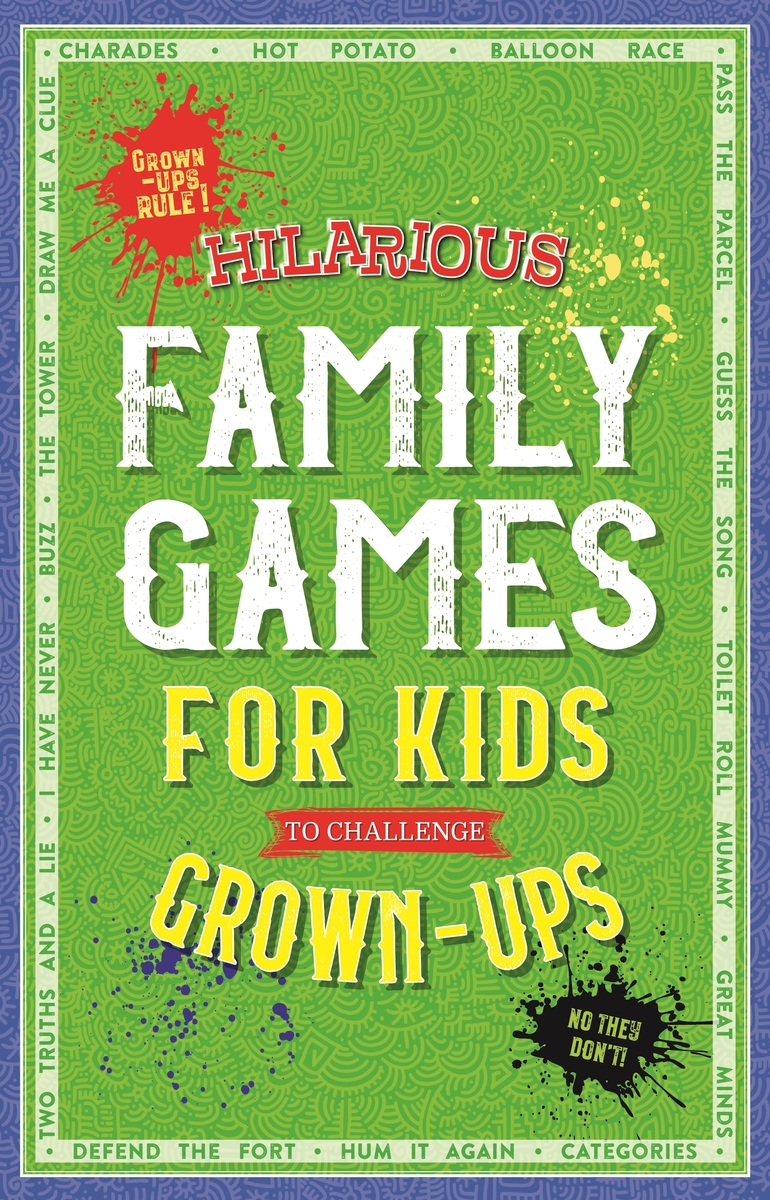 Otras imágenes del libro