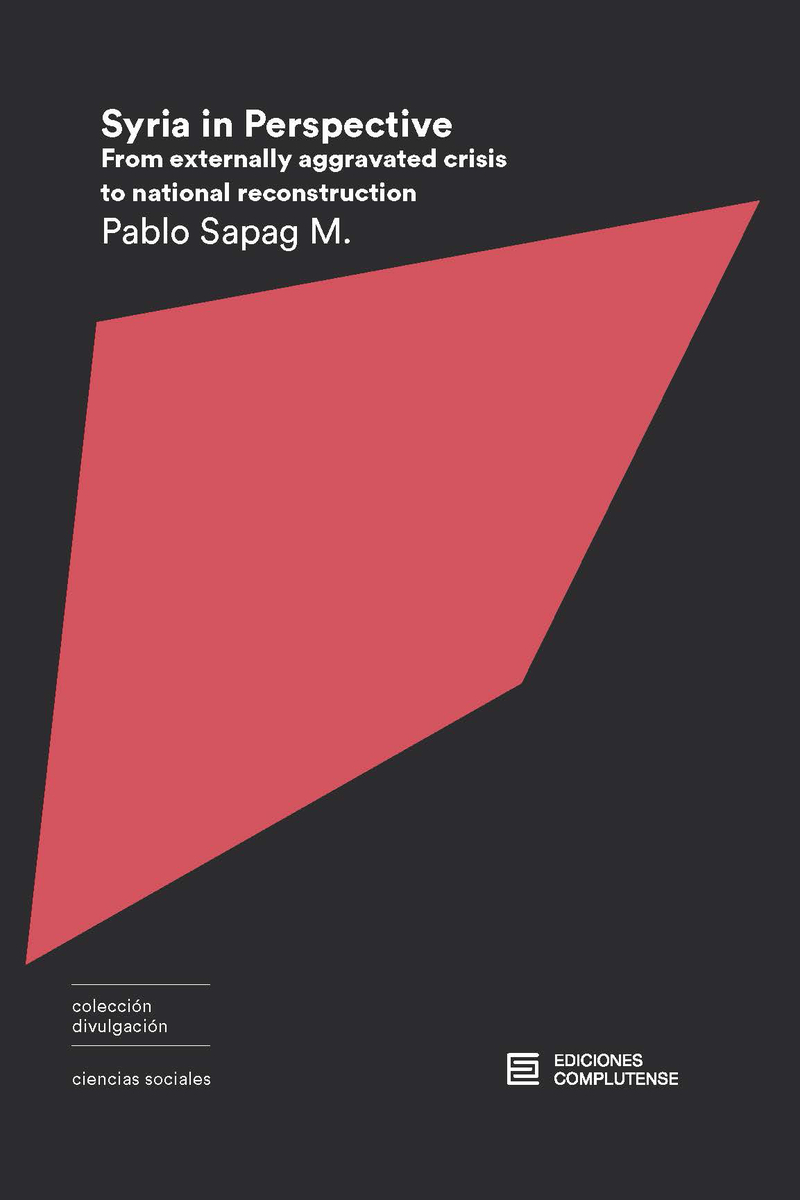 Primer capítulo / Extracto [Ver]
N° páginas : 316
Medidas: 135 x 210 mm.
Peso: 406 gr
Encuadernación: Otros
Descargar Ficha
Enviar Ficha
Syria in Perspective
[Próxima aparición]
SAPAG MUñOZ,PABLO
Keys to understanding the Syrian conflict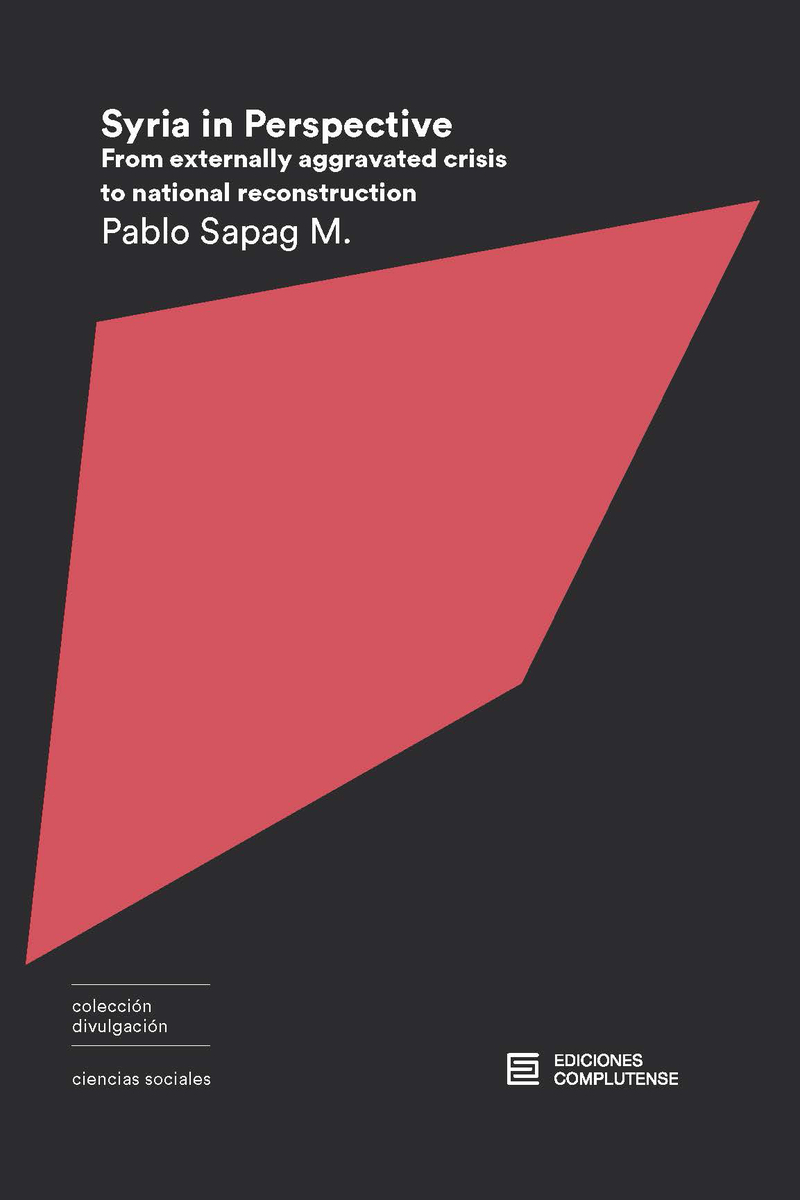 Materia BIC:
Historia de Oriente Próximo
¿Quieres comprar este libro? Busca tu librería más cercana
Sinopsis
This book is about the Syrian crisis, both its internal causes and the part played by regional and global powers. At the heart of this analysis is a key element of Syrian society: its ingrained interconfessional character deriving from the historical presence on its soil of various religious faiths. Powerful minorities have, however, repeatedly applied political and military pressure to force the state to abandon its non-religious and non-discriminatory character. The author's review of scholarly texts is combined with research in Syria and other countries. He has conducted interviews with religious leaders, NGO personnel, combatants, displaced people and other victims. Among those interviewed is the Syrian President, Bashar al-Assad, who offers his perspective on the crisis and on the country's past and future.
Autor: Sapag Muñoz, Pablo
has worked as a journalist and war correspondent and is now a professor at Complutense University of Madrid. He has published books and articles on the Syrian crisis, the media, propaganda and war and is a contributor to the Sage Encyclopedia of Wa. He has lectured in British, European and Latin American universities and regularly contributes to international media.
Otras imágenes del libro